History of Hardwood Floors: What You Need to Know in Today's Flooring Market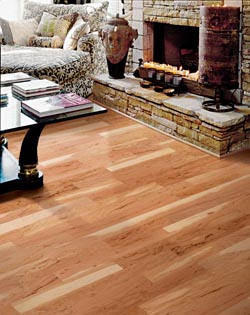 As flooring professionals we hear some of the following reasons why people feel they need hardwood floors:
"I need hardwood floors to increase the resale value of my home."
"My realtor says they are important."
"They are better than carpet."
"I have an active household and carpet just will not hold up."
We aren't surprised with any of these reasons for the move to hardwood floors. Consumers are bombarded with advertising meant to sell by convincing the buyer that the product is superior in every way, shape and form than what they currently have. Consumers still believe what they see in advertising messages and often fail to read the fine-print. And with these "deals" who can blame them?
"Hardwood for $1.99/foot."
"Great deals at $2.99/foot!"
"Warranties 25 years, 30 years, 50 years, 100 years, Lifetime!"
The sad truth is that most of these gimmicks and offers are not worth the paper they are printed on. So, who do consumers trust in a market-place of uncertainty? To answer that question, let me take you back 52 years…
I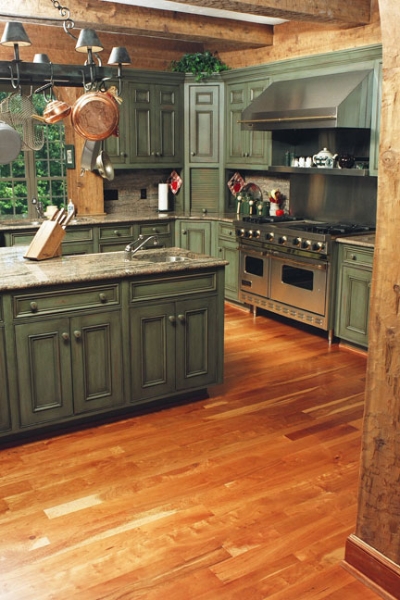 n 1963 my grandfather, Buddy Allen, with the help of his son, Gary Allen, opened the doors to Buddy Allen Floor Covering Company. In those days we mostly sold hardwood flooring and linoleum because carpet was a very expensive woven good, usually made from wool. Everyone had hardwood floors in their home. Today many people who buy older homes from this era are happy to discover the original hardwood floors under carpet and sometimes even multiple layers of linoleum.
Recently, my dad was reminiscing on the company's early days and we found ourselves on the topic of pricing for hardwood flooring. I asked my dad if he could recall how much a customer paid to install a good hardwood floor 50 years ago. He told me two important things. "First, there was no 'good' hardwood floor, there were just hardwood floors." Meaning they were of one quality, the best. "Secondly, the price was between $2.00 to $2.50/square foot for materials, installation, sanding and finishing." I pondered this for a while, and, well, I just had to know how the value and price of hardwood flooring 50 years ago translated into today's dollars. According to the inflation calculator on www.dollartimes.com, $2.00 in 1963 is equivalent to $15.45 in 2015!
I know, I know… I too struggle to understand how it is possible that some flooring providers are able to sell hardwood today at the 1960's price or even at $3.00 to $5.00 per square foot. How is that possible? Well, as it turns out, the answer is quite easy… a significant drop in quality.
Remember, my dad said there was just one quality of hardwood floors at the time. They made flooring from "select grade" and the rest was used for low end furniture, box spring sets, and firewood for manufacturing (even to keep the mills warm in the winter). It would never have been considered for use as flooring. Time went on and people demanded the affordability of hardwood, so mills started using lower and lower grades of wood in order to meet their demands. Hardwood flooring sold at $2.00 per foot today is $2.00 per foot hardwood flooring, and definitely not the same hardwood floors you knew as a kid at your parent's or grandparent's home. More importantly, you just are not getting the quality of goods that, due to inflation, should be $15.00 today. The reality is that you would be getting what would have been burned for heat 50 years ago.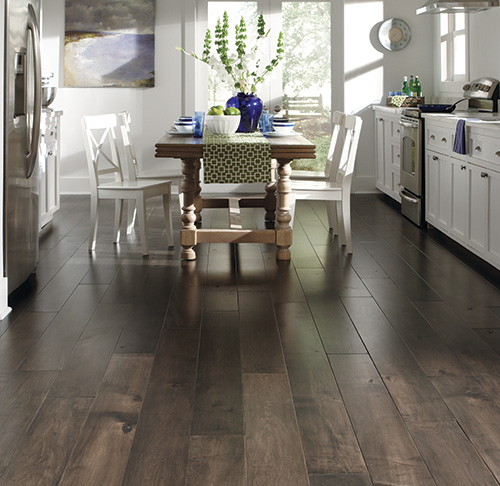 Have you ever noticed how your hardwood dents easily? How it seems to flake with the slightest wear? How your dog leaves claw marks in front of the door where he dances to go outside? How about all the little round dents all over your floor after a party from a high heeled shoe? These are symptoms suffered less significantly by older hardwood floors. Wood purchased today that is the same price as 40 and 50 years ago is soft and weak; the trees were harvested early, or the select portions of heartwood and premium cuts went into premium hardwood and the leftovers were made into today's more typical $2.00 hardwood.
so,what is the answer?
Is there hope for hardwood lovers out there? Yes! It's not found in hardware stores. It's not found in the mega outlets. And it's not found in giant containers from China. It is found at specialty flooring stores like Buddy Allen Carpet One. We care what goes down in our customer's home. Sure, you can find a commodity product here, but not without us helping you understand the positives and negatives of the product you choose. Our customers should make an informed decision before buying a product, rather than them picking something just because it's a hardwood floor. If you have a budget that dictates you need to stay in that commodity price point, you should be shown other options before making your decision. Laminates, LVT, engineered LVT and others have become viable options that provide true beauty and the durability your family might require.
One last point to consider... Grandma's floor held up better because:
It had a wax finish—scratches could and were waxed and buffed out regularly—because she more often maintained her floors.
She swept and cleaned MORE, removing dirt and grit from her floors, which reduced scratching.
She didn't let the dog live in the house!
She ONLY had red oak floors. The graining of red oak with wax finish hides dents—the grain and sheen didn't magnify dents as products do today.
Hardwood floors are never a good choice for active families or families with pets, if they are choosing for performance. They are good only when being chosen for their beauty and home value improvement. If performance is the prevailing issue, hardwood is not the best choice. There is no product in the world that is of high enough quality to not require maintenance.
When it comes time to update your flooring or build a new home you can rest assured that Buddy Allen Carpet One will be the partner that helps you find the right product for all your needs.
Zack Allen, President
Buddy Allen Carpet One Floor & Home
Zack@BuddyAllenCarpetOne.com